Great Rates on Ohio Tow Truck Insurance – Online Agents Available 7 Days per Week.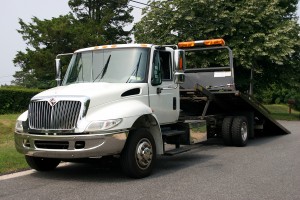 When searching for Tow Truck Insurance in Ohio, Michigan, Indiana, Minnesota, Kentucky, Tennessee, Georgia, or Florida contact Pathway Insurance online 7 days per week by clicking Tow Truck Insurance Ohio or you may reach a live agent Monday – Friday 9AM to 5:30 PM by dialing 1-800-998-0662. (EST)
Online agents are available up until 5:30 PM EST to complete new quotes, issue policies, send certificates of insurance, or file claims for those insured with our company.
Pathway Insurance is an authorized independent agency representing a number of companies offering competitive rates for tow truck insurance in Ohio, Michigan, Minnesota, Indiana, Kentucky, Tennessee, Georgia, and Florida directly and in the remaining states through our authorized agent network.
This is Why You Should Not Buy Cheap Tow Truck Insurance in Ohio.
The word cheap can be taken a few different ways. Something cheap may not be of value when you need it most. A cheap suit may quickly wear out and cheap food may give you indigestion or sit like a lead weight in your stomach.
Likewise buying cheap tow truck insurance in Ohio may lead to broken promises and claim denials!
Tow truck insurance is a so much more complicated than the price you pay for it. Because of this it is important to work with Pathway Insurance as we can help you find the coverage you need.
Click Tow Truck Insurance Ohio to send us your information right now.
Ohio Tow Truck Insurance Policies Include Exclusions of Coverage, Don't Skip the Fine Print!
Commercial truck insurance policies contain terms and conditions and exclusion of coverage so it is important that you become familiar with what is covered or not covered.
Example of one activity not covered under the Ohio Tow Truck Insurance Policy: Expected or Intended Injury.
Bodily injury or property damage either expected by or caused intentionally by or at the direction of any insured.
Let's consider a claims scenario to see how this exclusion could come into play.
Henry Finnegan works for Veracity Towing Services and is a bit of a hothead and loses his temper quite easily. Henry is dispatched over to South Street to pick up and illegally parked 1999 Ford Taurus.
The police have already issued a ticket to the owner and had left the scene just as soon as Henry arrives. As Henry finalizes hooking up the Ford Taurus and is getting ready to leave the owner of the vehicle, Ted Stevens shows up and demands that Henry unhook his car.
Henry requires that Ted show proof of ownership and advises he will need to pay a fee for him to unhook the vehicle.
Ted had been partying all night long and is half drunk and in a very argumentative mood so he tells Harry to stick it where the sun doesn't shine. Henry with a bit of edge to his voice advises Ted that he can pick his car up at the city impound lot.
This send Ted into a rage and he begins to yell and scream at the top of his lungs and Henry gets into his tow truck to leave the scene before he decks this obnoxious drunk.
With liquid courage flowing through his veins Ted decides to stand in front of the tow truck so Henry can't leave. Henry blows the horn at Ted a few times and decides to give Ted a small nudge with the truck. He moves his tow truck forward just a few inches without hitting Ted to try to scare him.
Ted believes Henry is going to run him over and he trips and falls down hitting his head on the asphalt pavement.
Henry calls the police and they arrive and take a statement from Henry and Colin in the list to transport Ted to the hospital. 10 days later a lawsuit is filed against Veracity Towing Services naming Henry as a defendant for running Ted over with the tow truck.
Will the policy issued to Veracity Towing Services pay for this claim or defend Henry for his allegedly running Ted over with his tow truck?
We will consider this answer in a future article to see how things turned out.
Ohio Tow Truck Insurance Is One Click or Call Away!
Licensed agents are available seven days per week online when you click on Tow Truck Insurance Ohio.
If you would like to speak with an agent by telephone call 1-800-998-0662 to speak with our Tow Truck Insurance Specialist Monday through Friday 9 AM to 5:30 PM Eastern standard Time.
Our tow truck program is available in all 50 states including the following cities of Ohio:
Tow Truck Insurance Columbus Ohio

Cleveland Ohio Tow Truck Insurance

Tow Truck Insurance Cincinnati Ohio

Toledo Ohio Tow Truck Insurance

Tow Truck Insurance Akron Ohio

Dayton Ohio Tow Truck Insurance

Parma Ohio Tow Truck Insurance

Tow Truck Insurance Canton Ohio

Tow Truck Insurance Youngstown Ohio