Austin Texas Tow Truck Insurance – Great Rates!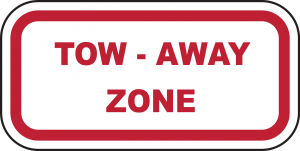 Call Pathway insurance when you're looking for great rates on Tow Truck Insurance in Austin Texas and the surrounding areas.
You can reach us toll free at 800-998-0662 to speak with one of our licensed insurance agents today. Or, get started now by clicking on Austin Texas Tow Truck Insurance to submit your information online.
Pathway Insurance offers competitive rates on Tow Truck Insurance in Austin, Dallas, San Antonio, Houston, and all over the State of Texas.
Austin Texas Tow Truck Insurance – Know Your Coverage Part 2.
In our last article we talked about the importance of understanding your Texas Tow Truck Insurance policy, and how the best way to understand your policy is to read it carefully.
Now let's return to our imagined scenario that highlights the importance of knowing your policy.
Tow Truck Insurance Texas – Coverage Scenario Continued
When we last saw Jethro and Linda, they were about to leave for their boating trip. They had just purchased a new Sea Ray 280 SLX boat but couldn't realistically pull it with their sedan.
To solve this problem, Jethro brought home one of his company tow trucks and hitched the boat to that instead. Before leaving, Jethro double-checked with his insurance agent's secretary that his tow truck insurance covers pulling watercraft.
Boating on the Choke Canyon Reservoir is everything they hoped it would be. After a long day of sun-bathing on deck and swimming in the refreshing lake water, Jethro and Linda hitch their boat back up to the tow truck and head for home.
About half way through the drive home, the two are happily recounting all the exciting things they did that day, how they can't wait to go back, and how nice their new boat is.
All that excitement has tired Jethro out, though. His head droops and eyes close for just a moment, but that's all it takes for him to drift into the opposite lane. Linda's shriek jolts him awake in time to swerve back into his lane before colliding head-on with an oncoming car, but the sudden movement lurches the big boat just enough that it starts to tip to one side.
The couple is powerless to stop their brand new 280 SLX from wrenching free from its trailer and falling hard onto its side.
They get out of their truck to assess the damage. Their brand new boat is beat up pretty good.
Jethro has a $5,000 deductible on his boat policy but a zero dollar deductible on his tow truck policy for On Hook claims, so he thinks it would be cheaper to turn the claim in on his commercial policy. And that is exactly what he does.
Will there be any issues with filing an On Hook claim through his commercial auto insurance policy?
Tune in next time to find out.
Austin Texas Tow Truck Insurance – Call Today!
The agents at Pathway Insurance are here to help you find the policy that's right for you and help you understand your coverage.
Call us today at 800-998-0662 toll free to speak with one of our licensed agents, or click Tow Truck Insurance in Austin Texas to submit your information to us online.
Texas Tow Truck Insurance is also available in the following areas:
Tow Truck Insurance Fort Worth Texas

El Paso Texas Tow Truck Insurance

Tow Truck Insurance Arlington Texas

Corpus Christi Texas Tow Truck Insurance

Tow Truck Insurance Plano Texas