Need Tow Truck Insurance? Fast Quotes and Great Rates Available Seven Days per Week!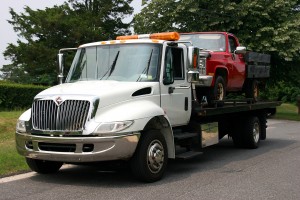 When searching for tow truck insurance for your business call Pathway Insurance at 1-800-998-0662 or click on Tow Truck Insurance Quote to send us your request for information and quotes 24 hours per day.
We insure auto repair garages, dealership, and companies specializing in emergency service towing, hauling and repossession work.
Licensed agents are available seven days per week for quotes and coverage.
Tow Truck Insurance May Be More Complicated Than You Think.
Your business is your largest investment and it's important to make sure that you have the right coverage to protect you financially.
If you are missing essential coverage from your policy that could mean the difference between the need for your company to pay a significant amount of money out of pocket versus a small deductible on your policy.
What Coverage Is Needed for Your Business?
It really depends upon the services your company offers.
For instance if you only offer emergency towing and recovery service and do not at any time keep customer vehicles it's possible that you do not need Garage Keepers Insurance.
If you're not sure what Garage Keepers Insurance covers click Garage Keepers Insurance to learn more.
However if customer vehicles are in your possession after being towed by your company you need Garage Keepers Insurance.
Claim scenario: Patrick "Paddy" Henderson has worked for his cousin Bob for the last seven years at Big Bob's Towing Service.
Paddy is a little envious that his cousin Bob lives in a big house has at least 2 girlfriends that he's aware of, goes to Vegas every couple months, and is driving a brand-new Corvette, while at the same time Paddy is only getting paid $11 bucks an hour as he's dealing with mad customers whose vehicles he is repossessing.
Paddy talks to his friend Jerry at the local tavern one evening about his situation. Jerry asks Paddy a simple question: 'Why don't you open up your own towing company?'
"Hmmm… Never thought about doing that, but that might be just the ticket." Paddy states.
Well how hard could it be Jerry poses to Paddy, shoot wit with all of the money Bob is making I'll go into partners with you, how's that sound?
Sounds pretty good to me Paddy replies.
And over drinks that evening the Paddy and Jerry Towing Service was formed.