Dayton Tow Truck Insurance – Call Now!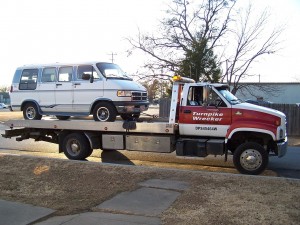 Looking for superior rates on Tow Truck Insurance in Dayton Ohio and the nearby areas? Then you've come to the right place.
We are Pathway Insurance, a leading insurance agency in Ohio. As an independent agency we have the tools necessary to help our customers find appropriate and affordable coverage on Tow Truck Insurance in Ohio.
You can call us today at 800-998-0662 to speak with one of our friendly and experienced agents.
Dayton Ohio Tow Truck Insurance – Exclusions of Coverage.
This week we will continue the theme of exclusions of coverage. To jog your memory in case you forgot what that means, exclusions of coverage are specific situations pointed out in the language of an insurance policy for which coverage would not be approved by the insurance company.
At Pathway Insurance, the advice we give our policyholders when it comes to exclusions of coverage is to read your policy very carefully!
If you want to know what is and, more importantly, is not covered on your Ohio Tow Truck Insurance policy so that you aren't hit with a surprise in the future, then reading the policy truly is the best way to achieve that.
With that in mind let's continue our claims scenario to illustrate the importance of knowing your policy's exclusions of coverage.
Tow Truck Insurance Dayton Ohio – Coverage Scenario.
When last we left off, Jeff had filed a lawsuit Pro Se (meaning he will be representing himself instead of hiring a lawyer) against his employer, Walter's Repair and Tow.
Shortly after filing the suit, however, Jeff received a phone call from the attorneys representing Walter's insurance company informing Jeff that he simply has no grounds for a case. If he doesn't drop the lawsuit, they say, then they threaten to petition the judge for a Declaratory Judgment.
Jeff ambles over to his computer and hurriedly looks up the definition of a declaratory judgment on Wikipedia;
"…a form of legally binding preventive adjudication by which a party involved in a… legal matter can ask a court to conclusively rule on… the rights, duties, or obligations of one or more parties in a civil dispute" -Wikipedia
From what Jeff can gather, it sounds like a declaratory judgment could mean his lawsuit will be dead before it ever reaches court.
Furthermore, the lawyers point out that though Jeff might be eligible for workers compensation under his employer's policy, his wife certainly is not. The attorneys point Jeff to the following excerpt from the insurance policy covering Walter's Repair and Tow:
Employee Indemnification and Employer's Liability Bodily injury to:
An employee of any insured arising out of or within the course of:

That employee's employment by any insured; or
Performing duties related to the conduct of any insured's business; or

The spouse, child, parent, brother or sister of that employee as a consequence of Paragraph 1. above.
Put more succinctly, coverage is excluded for bodily injury to the spouse of the employee as a consequence of the employee's employment. And since Jeff's wife was injured as a direct result of Jeff's duties while on the job, she would not be covered.
Crestfallen from the knowledge that his case has no grounds, Jeff ultimately drops the lawsuit. He is fired from his towing job and has to start liquidating all the fancy stuff he bought with the settlement money from the first lawsuit to come up with money for his wife's medical bills.
Dayton Tow Truck Insurance – Call Us Today!
If Jeff had understood the language of his employer's policy as it relates to him as an employee then he might have thought twice about arguing with his wife while on the job and saved them both from injury and financial loss.
You can avoid these pitfalls by calling the agents at Pathway Insurance for answers to your questions about Dayton Tow Truck Insurance.
Our number is 800-998-0662, and we're available Monday through Friday 9:00 AM to 5:30 PM (EST).
We can shop the market for you to find the best coverage options being offered on Tow Truck Insurance in Dayton Ohio.
We also offer Ohio Tow Truck Insurance in the following areas: