Tow Truck Insurance Philadelphia PA — Great Deals, Call Today!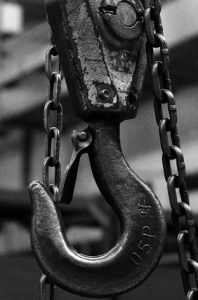 Great deals can be had on Tow Truck Insurance in Philadelphia Pennsylvania and the surrounding areas when you call Pathway Insurance @ 800-998-0662.
Our agents are standing by to take your calls, answer your questions, provide accurate rate quotes based on your provided information, and issue policies Monday through Friday up until 5 PM Eastern Standard Time.
Pathway Insurance is a leading agency offering Tow Truck Insurance in Pennsylvania and across the country in many states.
A second convenient way to speak with a licensed agent is to do so using this website. Click on our chat button and you will be connected to one of our Tow Truck Insurance Agents up until 8 PM.
The final way that you can reach out to us is by sending us your request for quotes and information by using our online quote forms.
Since we service the greater Philadelphia area choose the area closest to your business location, click that link, complete a few details, and a licensed agent will get back to you soon to answer your questions and provide rate quotes.
Tow Truck Insurance Philadelphia PA — You Can Lose Everything in the Blink of an Eye!
Hiring the wrong driver could cost you your entire business! Let's see a fictitious example of how that happened with one towing operator who had been in business for some time.
Ted Jones of Jonesy Tosi Towing has a small but very financially successful towing operation.
Ted owns three tow trucks and employs three full-time drivers, two part-time drivers, and three other full-time staff to manage his business. One of Ted's most experienced drivers, Bill Davis, tells Ted that he is going to be retiring and moving to Florida and his last day on the job is today.
Ted was caught completely unaware by Bill's plans to suddenly retire and now he's in a bad spot because he runs a 24-hour towing service and Bill just so happens to run the graveyard shift.
Ted tries to talk Bill out of quitting so soon but Bill has made up his mind, sold his house, purchased a small one-bedroom condo in Clearwater Florida, and is leaving tomorrow.
Ted now needs to scramble to find a replacement driver which will be tough in itself because, up until this point, Bill had been so reliable. Otherwise, he's going to be running the graveyard shift himself personally.
Ted is getting close to retirement age himself and really doesn't want to work more than he has to, especially from 12 am to 8 am in the morning. Ted runs a few ads online and has several people who call him for the job. He sets three interviews.
Two potential hires show up for the interview. One, named Jerry, is clearly hungover, with a heavy 5 o'clock shadow at 10:00 in the morning. The other is a younger man named Buzzy Bigelow, maybe 25 years old, if Ted had to guess.
Jerry was slovenly dressed, reeked of alcohol, and clearly, Ted could see, would not be someone he would entrust to driving his trucks.
Buzzy seemed to be the best of the two candidates so Ted hires him on the spot. However, Ted, in his desire to hire someone immediately, failed to run Buzzy's MVR or ask for references.
Buzzy did give Ted a resume showing that he had three years of experience working for a company in Michigan and recently moved back home to Pennsylvania.
Wrecker Insurance Philadelphia PA — Hook, Line, and Sinker.
Ted bought Buzzy's story hook, line, and sinker without checking his resume or running an MVR.
BIG MISTAKE!!!
Ted also wanted to bring Buzzy on as soon as possible because he had a scheduled seven-day cruise that was leaving in two days from Miami that he was going to take with his wife of 27 years, Belinda.
The other drivers assured Ted they could cover the slack in Ted's absence, but Ted did not want to pay the extra overtime to his drivers so he hands the keys to one of the trucks over to Buzzy.
The next day, Ted and his wife are driven to the airport by their daughter Jane and they excitedly wait for their flight. They make it to the Miami airport at around noon and catch a shuttle service to the dock where they will sail away on their dream vacation to the Caribbean.
Before leaving, Ted calls the shop to check in to make sure Buzzy showed up for work. Ted's dispatcher, Sally, assured him Buzzy showed up 30 minutes early for his training day with Pete Hilton, his day driver.
Both Sally and Pete are enthused about Buzzy's positive disposition. Pete confidently assures Ted he made a good hiring decision. This gives Ted peace of mind so he can enjoy his Caribbean cruise.
Since Ted will be out of the country he has no access to email or text messages and he thoroughly enjoys his dream vacation with his wife.
As is true of all vacations, all good things come to an end. About 15 minutes before the cruise ship docks in Miami, Ted turns his cell phone on for the first time in a week and notices there are at least 50 text messages. He starts to go through them one by one.
Belinda, Ted's wife, notices her husband's expression go from alarm to something she's never seen before; she sees an absolute look of horror on Ted's face!
Buzzy, a One Man Wrecking Machine
After his training day with Pete, Buzzy hit the road the next evening on his own. After an excellent day of training, Buzzy turned into a one-man wrecking machine the next day once he was on his own.
Unbeknownst to Ted – because he didn't check by running a simple motor vehicle report – Buzzy was an addict. He took hard drugs several times to calm his nerves before driving Ted's large tow truck.
It's tough to operate any type of machinery or large tow trucks when sober, let alone when you are under the influence of opioids.
It was reported to Ted after the fact via the local law enforcement that Buzzy damaged or wrecked five customer vehicles by 10:00 PM, severely injuring two people, one of whom later died.
Buzzy was subsequently chased by three police cars until they used stop sticks to prevent Buzzy from additional harm or property damage.
Ted's $90,000 2017 wrecker was damaged and impounded. Buzzy was facing vehicular homicide charges. He later opted for a plea deal and got seven years.
Weeks later, Ted's business was hit with five different lawsuits. Over time, judgments were assessed against Ted's business, coming in at $9.8 million. One person, as was previously reported, died at the scene, and a second person was seriously injured, paralyzed from the waist down. There were a few other minor injuries.
Ted's policy paid $1 million to the deceased victim as that was his maximum limit allowed. After that, Ted was forced to hire his own attorney to defend against the other lawsuits.
Ted lost his entire business because he failed to check Buzzy's MVR and references, the latter being completely fabricated by Buzzy.
Tow Truck Insurance Pennsylvania — A Simple Mistake Ted Made!
If Ted would have taken the time to run a simple MVR on Buzzy he would've discovered that his driver's license had been revoked because of two previous driving under the influence charges, in addition to three accidents and seven speeding tickets in the last three years.
Buzzy was actually 34 years old, living at his girlfriend's home and desperate to feed his addiction but blessed with stunningly youthful looks and a sunny disposition.
He was under the influence at the interview yet Ted had no idea. Buzzy had never driven a tow truck in his life, and he was really hoping that Ted would not check his driver's license number. Obviously, Ted did not.
In fact, Ted had forgotten to even call his insurance agent to add Buzzy to his policy because he was in such a rush to enjoy the last nice vacation he would ever have.
Ted's insurance company had sent out a letter to Ted with something called a reservation of rights clause. In the beginning, it was Ted's insurance company's intention to fight Ted on paying the claim.
After a brief investigation, they decided that there was no malfeasance, or wrongdoing, on Ted's part. He simply made a mistake. A big mistake.
Ted's insurance company paid the $1 million claim, then promptly notified him they would no longer provide legal representation, as their obligation under their contract had been fulfilled with the claim payment.
Next, Ted's insurance company canceled his policy, which really didn't matter at this point. With all of the bad publicity, Ted's business was going down the drain quickly.
The multi-million dollar judgments forced Ted into bankruptcy. He lost the business that he had worked so hard to develop.
Years of hard work and labor, many late nights, and, as the saying goes, lots of blood, sweat, and tears were all wiped out in the blink of an eye.
Buzzy really did not intend the harm he caused. He cleaned himself up in prison and was released two years early.
Ted never recovered. He went to work driving a tow truck for one of his competitors. His wife was forced to take a full-time job. He could no longer afford the home he had lived in for the last 19 years. Ted was ruined financially,
All because of one simple mistake, a mistake that you yourself could make quite easily.
Never allow someone to get behind the wheel of one of your commercial trucks without running their MVR reports.
Never fail to add drivers to your policy who are operating your covered vehicles. In the case above, Ted's insurance company paid the claim of $1 million but they were willing to fight him in the beginning because they thought that Ted was trying to pull a fast one on them.
Some insurance companies would not have paid the claim because of exclusions within the fine print of their policy.
Don't make Ted's mistake your mistake.
Wrecker Insurance Philadelphia PA — Great Options Are One Call or Click Away!
Call the agents of Pathway Insurance by dialing 1-800-998-0662 Monday through Friday to receive quotes on Tow Truck Insurance in Philadelphia and the surrounding areas or use our chat system up to 8 PM through the week.
We are a leading agency offering Tow Truck Insurance in Pennsylvania and in many states throughout the country. You can count on Pathway to help you find the coverage you need.
You can also send us a request for quotes and information 24 hours per day by using our online submission system.
To use our online web portal, pick the area closest to your actual business location by clicking that link, fill out a few details on the quote form, and one of our specialists will get back to you quickly to help you with your insurance.
Please choose one of the links below:
If you are a new towing company. Visit this website to obtain your Tow Company License in Philadelphia.