Tow Truck Insurance Pennsylvania — The Secret to Keeping Low Rates Explained!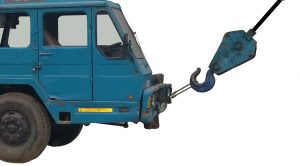 If you're looking for the best options for Tow Truck Insurance in Pennsylvania you have found the right website.
Call 1-800-998-0662 Monday through Friday up until 5 PM EST to speak with a licensed agent about your Pennsylvania Tow Truck Insurance needs.
You can also use our online chat system to speak with a licensed agent up until 8 PM EST.
Pathway Insurance is a leading insurance agency specializing in Tow Truck Insurance in Pennsylvania, Maryland, West Virginia, Virginia, South Carolina, Georgia, Florida, Alabama, Mississippi, Tennessee, Kentucky, Indiana, Ohio, Michigan, Illinois, Wisconsin, Minnesota, Colorado, Missouri, New Mexico, Texas, Arizona, and Alaska.
You can also send us a quotes and information request around-the-clock by clicking any of the links below closest to your area:
Want to know the secret to keeping your rates on Pennsylvania Tow Truck Insurance low for as long as you are in the towing business? Keep reading.
Tow Truck Insurance Pennsylvania — Give Us the Facts, Jack!
You might mistakenly conclude that the absolute secret to keeping your rates low for Tow Truck Insurance in Pennsylvania is to simply shop around from year to year. On one hand that sounds logical, but here's the problem: There are relatively few insurance companies offering Tow Truck Insurance in Pennsylvania.
By contrast, there are hundreds of different insurers that offer Car or Home Insurance in Pennsylvania. Not so for Commercial Tow Truck Insurance in Pennsylvania.
Why are there so few companies willing to offer commercial Tow Truck Insurance in Pennsylvania?
It's an interesting question, but here's one answer. Commercial insurance inherently comes with more risk for insurers.
For example, tow trucks can range in size from small- to medium-duty trucks, up to tractor-trailer tow trucks that can pack a punch when they run into other vehicles, buildings, and, upon unfortunate occasion, people.
Example: in 2016, according to the Federal Motor Carrier Safety Administration, 4,440 large trucks and buses were involved in fatal crashes, a 2 percent increase from 2015. The number of large trucks and buses in fatal crashes has increased by 29 percent from its low of 3,432 in 2009. You can read that report by clicking on Trucking Accidents.
In addition, some towing companies have not been as strict in their hiring practices for drivers, making the mistake of hiring some individuals that would automatically need to be placed in a high-risk insurance category if they bought a personal car insurance policy.
In addition, aggressive towing practices have led to claims that were in most cases totally preventable.
Towing companies that work for auto clubs are paid less money than typical towing for hire and road side assistance companies. And the tow drivers, most on commissions themselves, are in a quick hurry to get from tow to tow, leading to haphazard activities by drivers that lead to unnecessary claims.
Example: one towing company had so many minor claims within a two-year period of time, mainly involving damage to customer vehicles that are being transported, that they could no longer find an insurance company willing to insure them affordably. They were forced to close down their multi-million dollar towing operation.
So, the bottom line is that few insurers want to provide Tow Truck Insurance in Pennsylvania.
Companies that you see advertising on television for car insurance will not offer this type of commercial insurance. It is simply a risk beyond their scope of acceptability. Therefore, fewer options mean higher prices.
However, there are some steps that you can take to keep your rates low, in contrast to towing companies that fail to take these steps. Let's examine them now.
How to Keep Low Rates on Pennsylvania Tow Truck Insurance — Explained!
Because there are so few companies offering Pennsylvania Tow Truck Insurance it's important for towing operators to understand which businesses get the best rates and which do not.
Example: The number 1 rate factor is claims history. A towing company paying the lowest premium rates will have had zero claims in the last 3 to 5 years. A company paying the highest premium is due to claim activity.
The difference between a company paying the least and the most for Pennsylvania Tow Truck Insurance could be ten times or more!
For example, it could be possible for a towing operator to pay as little as $3,000 per year per truck when they have a spotless claim record. Or, that same operator with a poor loss history could pay $30,000 per truck per year or more! (True)
Here's the question to consider: Is it conceivably possible for a towing operator to have zero claims?
Absolutely.
Just like it is possible for someone who drives a personal automobile to never have had an accident it is possible for drivers of towing operations to be claim free.
How is it possible to be claim free? Hiring good drivers, firing bad drivers immediately, and good equipment and safety training. A good towing operation has a regimented safety training program, evaluates drivers on a regular basis, runs MVR reports frequently, and performs random drug tests.
Tow Truck Insurance Pennsylvania — Why Proper Experience & Training Is Vital
Why is driver training vital? Example: Many years ago, after being discharged from the military, I accepted my first civilian job working as an electronic tech for a scale company.
The scales we worked on were both small and large, i.e. truck scales for weigh stations. One day, my manager tells me to take the weight truck over to a weigh station in Indiana so that it could be tested and calibrated because there had been reports that it was providing inaccurate readings. I immediately told my supervisor that I have never driven a tractor truck before!
The weight truck carried a number of 5,000 pound test weights and the truck itself was a large international tractor truck. He throws the keys to me and tells me to practice driving the truck in the parking lot.
I did what my supervisor told me, practicing for about 15 minutes before he comes out to yell at me that I have had enough practice driving the truck and need to hit the road.
Turning on to the highway in that big truck was a bit nerve wracking as I knew I did not have enough experience behind the wheel, and, of course, ZERO training other than my 15-minute practice session in a parking lot.
Fortunately, I didn't have an accident and I drove the truck half a dozen additional times before they got tired of hearing me grind the gears. They took me off big truck driving duties and gave me a smaller 25-foot box truck to drive.
Here is the problem: I had absolutely no business driving a tractor trailer. The probability of having an accident was great, and the fact I had ZERO experience driving a truck that large without a CDL license would have also been problematic for me in the event of a crash.
Training can make a big difference in your claims track record as a towing operator.
If you offer the same level of training that my supervisor did for me personally, this is a sure-fire recipe for disaster!
Do not allow inexperienced individuals to "learn on their own". Make sure that you offer ride along training to observe the driver. Otherwise you may regret it later.
Remember, you are ultimately responsible for the actions of your drivers, regardless of whether they are employees or independent contractors.
GPS systems that allow you to track not only location but speed and hard braking are important tools to monitor the activity of your drivers. Additionally, purchasing dash cams to record activity for both front and back recording is also a good safety feature and will help you to keep claim activity lower.
Tow Truck Insurance Pennsylvania — Hire the Right Drivers.
Claims activity, as was mentioned above, is the number 1 reason why towing operators will pay the lowest rates for their Pennsylvania Tow Truck Insurance, and it's also the number 1 reason why towing operators close their doors forever, because they can't find affordable rates.
What drives claims? Bad drivers.
A bad driver or drivers will kill your business.
Example: one towing company with 20+ vehicles on their policy was canceled because of claim activity. Previously, they were paying around $80,000 per year with one insurer who has since gone out of business (too many claims).
Their new rate – the lowest they could find – was $365,000 per year!
They were a multi-million dollar towing operation and most of their trucks were financed. They could not simply shut down, so they paid the higher price to stay in business. Imagine if that is you.
Your insurance rates increase by four times because of bad drivers. Don't think it'll happen to you? Think again if you hire the wrong drivers.
As is true of any business, sometimes it is hard to find good help. Is that not true? Don't fall into the mistake of hiring any driver who can fog a mirror; take the following steps prior to hiring a new driver:
#1 — run their motor vehicle report
#2 — only hire an experienced driver
#3 — ask if they caused any claims or accidents with the previous tow company. If so, ask for pertinent details on what happened.
#4 — require mandatory drug testing prior to hiring
Why should you take the above steps?
It is simply to protect your business. By failing to take the above steps you are entrusting a person whom you may have never known previously with your financial future.
In our next post we will see how you could lose everything in the blink of an eye when you hire the wrong driver or drivers. Click on Tow Truck Insurance in Philadelphia Pennsylvania to read this article.
Tow Truck Insurance Pennsylvania — A Company You Can Count On!
If you're looking for a great deal on Tow Truck Insurance in Pennsylvania you can count on Pathway Insurance to help you find the coverage you need!
Call 1-800-998-0662 to speak with one of our licensed agents Monday through Friday up until 5 PM Eastern Standard Time, or use our online chat system to speak with an agent up until 8 PM EST.
Additionally, some have found it helpful to use our online system to request quotes around-the-clock. To do so, you simply need to click the links below closest to your operational area: