Tow Truck Insurance Dallas Tx – Get Started Today!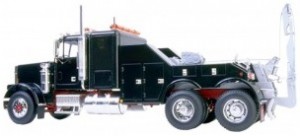 Looking for Tow Truck Insurance in Dallas Tx? If so then call us toll free at 800-998-0662 to speak with one of our experienced truck insurance agents. Click on Tow Truck Insurance Dallas Tx to submit your information online right away.
Texas Tow Truck Insurance can be complicated; there are multiple coverage options and one size does not necessarily fit all. That's why you want a seasoned agency to help you find and understand the insurance you need for your situation.
With over 25 years of experience the agents at Pathway Insurance can use their knowledge to help you find better coverage at a great rate.
Always Read Your Dallas Tx Tow Truck Insurance Policy!
The only news worse than finding out the tow trucks you own for your business have been severely damaged is finding out that the claim you filed for the damage with your insurance company has been denied.
Nobody wants to be in that situation, and that's why it's so important to read and understand the coverage detailed in your insurance policy. At the very least you should have a good grasp of the basics of your coverage and an awareness of the terms, conditions, and exclusions that apply.
Your tow truck insurance policy should be treated as a legal contract between you and the insurance company, because that's exactly what it is. You owe it to yourself and your business to understand what is and isn't covered. That simple knowledge could save you thousands of dollars in the future.
But don't worry; you don't have to go it alone. The knowledgeable agents at Pathway Insurance will be more than happy to assist you with understanding your trucking insurance policy, down to the tiniest detail.
Dallas Tow Truck Insurance – What Kinds of Coverage Do You Need?
Whether you own a dealership, a garage, or a dedicated towing operation may influence the kind of coverage you need.
For example, a tow truck's general liability policy does not extend its coverage to the customer-owned vehicle being towed by it. In order to cover yourself in the event of damage to a customer's vehicle while it's being towed you need Texas Garage Keepers Legal Liability Insurance.
And if you hold customer vehicles on your property for any amount of time, such as overnight while waiting for repair work, then you are not covered unless you have Texas Storage Location Insurance. Storage Location Insurance will cover you in the event of vandalism or other forms of damage to your customers' property while under your care.
Texas Tow Truck Insurance – Call Today!
The agents at Pathway Insurance are here to help you find the coverage you need. Call us today toll free at 800-998-0662. Click on Tow Truck Insurance Texas to submit your info online.
We also provide tow truck insurance in the following areas:
San Antonio Tow Truck Insurance

Tow Truck Insurance Paris Tx

Tow Truck Insurance Austin Texas

Fort Worth Tow Truck Insurance

Tow Truck Insurance Honey Grove Texas

Tow Truck Insurance Houston