Great Rates on Tow Truck Insurance Cincinnati Are One Call or Click Away!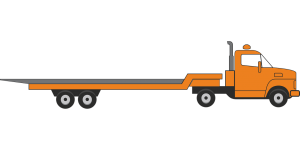 Looking to save money on your Tow Truck Insurance in Cincinnati, Northern Kentucky, or any of the surrounding areas?
If so we can help. We have specialized programs for both new and existing companies for auto repair garages, car dealerships, and towing only operations.
Even if you have been turned down by other companies we have markets available that other insurance brokers do not have access to.
Pathway Insurance is a leading independent agency offering Tow Truck Insurance in Ohio, Kentucky, Indiana, Michigan, Tennessee, Minnesota, Georgia, and Florida by phone or online seven days per week.
Click on Cincinnati Tow Truck Insurance to send us your request for quotes online 7 days per week.
New Ohio Tow Truck Program May Save You Thousands!
Truck insurance is expensive and this new program may save your company thousands per year for the exact same coverage. One policyholder saved over $100,000!
What coverage is available?
Commercial Auto Insurance up to $1 Million.
On Hook Coverage up to $50,000
Cincinnati Garage Keepers Insurance

Coverage for Your Owned Buildings and Business Personal Property.
What Qualifications Must You Meet for This New Ohio Tow Truck Insurance Program?
· Your company must be in business for at least three years with continuous Tow Truck Insurance Coverage.
· Your trucks must be less than 15 years of age.
· You must have an acceptable loss history.
· Drivers with SR 22's will not qualify.
· Drivers less than 21 years of age are unacceptable.
· No more than one out of service or safety violation
· No repossession work of any kind
What If Your Company Does Not Meet These Qualifications?
We have other insurance companies that can provide quotes to you for your Cincinnati Tow Truck Insurance needs. For instance if you are a brand-new company, or have had claims that lead to a company cancellation, or your drivers require SR 22's we can find the coverage you need.
Call Pathway Today When You Need Tow Truck Insurance in Cincinnati.
Licensed agents are available seven days per week when you use our online system by clicking on Tow Truck Insurance Cincinnati Ohio. Or if you find us during normal business hours call 513-662-7000 to speak with one of our licensed agents.
We are open from 9 AM to 5:30 PM Monday through Friday.
Need tow truck insurance in other areas? Note the below areas we service:
Middletown Ohio Tow Truck Insurance
Tow Truck Insurance Batavia Ohio
Hamilton Ohio Tow Truck Insurance
Tow Truck Insurance Milford Ohio
Loveland Ohio Tow Truck Insurance
Tow Truck Insurance Covington Ky
Newport Kentucky Tow Truck Insurance

Tow Truck Insurance Harrison Ohio