Tow Truck Insurance Lubbock Tx – Call Now!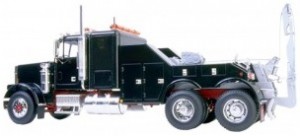 If superior rates and service on Tow Truck Insurance in Lubbock Tx are what you seek, then you've found the right place!
Pathway Insurance is the solution for all your needs for Tow Truck Insurance in Lubbock Texas and the surrounding areas.
No matter if you are looking for Commercial Truck Insurance, Garage Keepers Legal Liability Insurance, Texas Storage Location Insurance, or have general questions about whether or not you need a certain type of insurance, we are here to help.
Pathway Insurance offers insurance options from top companies for Tow Truck Insurance in Lubbock, Fort Worth, San Antonio, Dallas, Austin, Houston, and all over the State of Texas.
Give us a call today toll free by dialing 800-998-0662 to speak with one of our experienced insurance agents.
Also, you can also submit your information online by clicking on Lubbock Texas Tow Truck Insurance 24 hours a day, 7 days a week.
As an agency we like to inform clients about bad decisions they could make when purchasing insurance. In a continuation of a claims scenario, we will learn about a BIG MISTAKE a gentleman by the name of Billy Sandwichshort made when he bought insurance for his tow truck.
Tow Truck Insurance Texas – Claims Scenario Part Three.
In our last post Billy Sandwichshort purchased insurance for his Ford pickup truck and began using it to provide a towing service for his car repair customers.
We witnessed as he narrowly avoided running over an armadillo crossing the road, only to instead cause major damage to a customer's vehicle and his own truck.
Billy files a claim through the insurance company that recently provided him with a policy for his truck.
In the meantime he gets to work fixing the car and does his best to explain to the customer what happened.
A couple weeks later, Billy receives a letter from the insurance company. To Billy's immense surprise, both claims have been denied.
You may recall that Billy did not inform his new agent that he intended to use his pickup truck to tow vehicles for his repair business. Had the agent known, he would have informed Billy that he needed a business auto policy.
Normally the agent would have caught this sort of thing when he ran the vehicle's VIN, but because it is a typical pickup truck retrofitted to tow small cars the VIN did not tip him off to the usage of his truck.
The letter says that a personal auto insurance policy contains the following exclusion of coverage:
Coverage is excluded if the insured vehicle is: Used in the business of selling, repairing, servicing, storing, or parking vehicles.
Unfortunately that is exactly what Billy was doing and his insurance company rightly refused to provide coverage under the personal automobile insurance policy Billy mistakenly bought.
But what about the customer's vehicle Billy was towing? Let's say Billy had in fact purchased a commercial auto policy; would the damage to the customer's car be covered then?
We'll answer that question in our next article.
Tow Truck Insurance Lubbock Tx – Call or Click Right Now!
Call Pathway Insurance today toll free at 800-998-0662 and talk to one of our experienced insurance agents.
You can also click on Tow Truck Insurance in Lubbock Texas to submit your information to us online twenty four hours a day, seven days a week.
Texas Tow Truck Insurance is also available in the following areas: