Tow Truck Insurance Columbus Ohio – Call Today!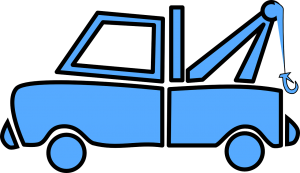 If you're looking for Tow Truck Insurance in Columbus Ohio and the nearby areas then look no further than Pathway Insurance.
As a leading independent agency in Ohio, Pathway Insurance has the experience and knowledge to help business owners like you find the coverage and rates they need on Tow Truck Insurance in Ohio.
Call us today at 800-998-0662 to speak with one of our licensed professionals. We are here to answer any and all questions related to your insurance needs.
Tow Truck Insurance Columbus Ohio – Exclusions of Coverage.
In this week's article we're continuing the exclusions of coverage theme. To recap, exclusions of coverage are specific situations pointed out in the language of an insurance policy for which coverage would not be granted by the insurance company.
As we've said before, the best advice we can give at Pathway Insurance when it comes to exclusions of coverage is to read your policy very carefully!
It is the most reliable way to fully understand what is and is not covered on your Ohio Tow Truck Insurance policy.
The following is a claims scenario to illustrate the importance of knowing your policy's exclusions of coverage. Let's see how it concludes:
Columbus Ohio Tow Truck Insurance – Coverage Scenario.
You may recall that Jeff Johannson drives a tow truck for a towing company, and he's known around town for having won a hefty sum of money from a lawsuit a few years back.
When last we left Jeff, he and his wife had just been injured while Jeff was on the job. He was too busy arguing with his wife, whom he was giving a ride to the casino, to notice that he had improperly attached the hook of his tow truck to a customer's car. The car came loose and rolled on top of the couple.
With his arm broken and his wife in the emergency room, Jeff sees another opportunity to make easy money.
Jeff thinks he can file a lawsuit against his employer, Walter and obtain a large 6 figure settlement. Jeff realizes he'll quickly get fired by Walter but believes the big settlement will be worth it, plus he will be able to collect unemployment after getting the axe.
Jeff writes up the lawsuit using big legal terms such as loss of consortium and untold pain and suffering to make his case. Jeff knows that his boss has $5 million of coverage and plenty of money in the bank and expects a quick and large settlement from Walter's insurance company.
Jeff prepares his lawsuit papers, and files them at the court house after paying his fee.
Is Jeff getting ready to make his second big pay day?
We will learn the answer in next week's post to see what happens.
Tow Truck Insurance Columbus Ohio – Call Us Today!
It's super important to understand how your coverage works when you purchase Tow Truck Insurance in Columbus Ohio and the nearby areas.
If you have questions about insurance exclusions call the agents at Pathway Insurance today for answers to your questions about Tow Truck Insurance.
Call 800-998-0662 Monday through Friday 9:00 AM to 5:30 PM (EST). We will shop the market for you to find the best coverage options on Tow Truck Insurance in Columbus Ohio.
We also offer Ohio Tow Truck Insurance in the following areas:
Delaware Ohio Tow Truck Insurance

Newark Tow Truck Insurance

Tow Truck Insurance Chillicothe

Tow Truck Insurance Springfield Ohio


Dayton Ohio Tow Truck Insurance