Tow Truck Insurance Louisville Kentucky — Low Rates & Same Day Coverage for Small Companies!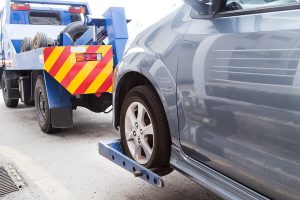 We offer very low rates and same day coverage when you need Tow Truck Insurance in Louisville Kentucky and the surrounding areas!
Call Pathway Insurance right now by dialing 800-998-0662 to speak with one of our licensed representatives or send us your request for quotes around the clock 24 hours per day by clicking one of the links below based on the closest area of operation for your business:
Tow Truck Insurance Louisville Kentucky – Don't Try This Ever!
In a series of articles, we have considered the fictitious story of one Bugsy McCoy, owner of Bugsy McCoy Towing.
Bugsy got himself into a really bad situation because he was a really bad judge of business character in hiring tow drivers. You see, he just so happened to hire two knuckleheaded brothers named Jim and Joe Henderson.
Jim and Joe are some of the worst drivers you can possibly imagine and have no business driving big trucks that can do BIG damage.
In the space of only a few years, they caused about $120,000 in claims. After losing a bundle of money insuring Bugsy McCoy Towing, Bugsy's former Kentucky Tow Truck Insurance Company dropped them as soon as they could.
Bugsy then gets the idea to close his former company and open a new tow company under a different name, hoping he will get a fresh start on his insurance. There was only one small problem: insurance companies are now able to detect these types of shenanigans when they're pulled on them.
Unfortunately, Bugsy called Slick Willie for Kentucky Tow Truck Insurance Quotes, and Willie is in a bit of a financial jam, himself. He has less than four weeks to pay back $15,000 owed to his one and only company offering Tow Truck Insurance in Kentucky.
Slick Willie comes up with the perfect solution in his mind.
Tow Truck Insurance Louisville Kentucky – Trust But Verify!
Slick Willie lets Bugsy know about a "new company" willing to insure his business, and the price is close to $29,000 for the year. Bugsy can get a BIG "discount" if he pays for the 12 months in full, bringing the price down to exactly $15,000.
In reality, this "new company" is no more real than the fake news we see on social media and TV today.
However, Slick Willie figures he can get away with committing such a felony because old Bugsy is trying to flimflam insurance companies himself, which is better known as insurance fraud. Willie figures two wrongs will make his financial situation right.
Bugsy agrees to buy a policy from Slick Willie. He hands over a check for $15,000 payable to Slick Willie himself, signs some fake insurance applications, and doesn't bother to check the name of the insurance company. This is why we say "trust but verify."
It's always a good idea to make sure the company you are buying an insurance policy from is a real company, not simply a figment of someone's clever imagination.
So now that we are almost caught up, let's fill in a few more details so the story is complete.
About 11 days later Jim Henderson runs over a biker as he is making his way to pick up a disabled vehicle. Real trouble is about to begin for both Bugsy and Slick Willie.
Tow Truck Insurance Louisville Kentucky — BIG Trouble!
Jim did not mean to hit the biker; he was simply too distracted by a text message his brother sent him to notice that he was drifting right. He clipped the bicyclist who was out to get some exercise.
Jim initially lies to the police officer, but while taking a statement the trooper grills Jim to tears. Jim finally admits he had taken his eye off the road to look at a text message when he hit the biker.
The second issue comes just moments later. Jim hands the second trooper his commercial insurance information but something does not look right. Jim calls Bugsy to tell him about the accident and wants a better copy of his insurance card.
Bugsy calls Slick Willie to let him know that Jim had an accident. This is how the brief conversation went:
"Hey, I just wanted to double check something. I have a million dollars of coverage, right?" Bugsy asks with some clear anxiety in his voice.
"Let me check, Bugsy. I have to put you on hold."
Slick Willie did not think for even a second that an accident would happen so soon. Sure Bugsy is an idiot, with two even dumber drivers working for him, but this soon?
Slick Willie picks up the phone to ask, "What happened?"
After Bugsy relates all the details of which he is aware, he asks "I'm covered up to a million right?"
"Well, it takes time to investigate these things, Bugsy. The claims department will be in touch soon." He hangs up the phone on Bugsy.
Bugsy is feeling a little more anxiety after being hung up on by his agent, so after thinking about it for a few minutes Bugsy decides to call in the claim himself. He Googles his insurance company to get the claims reporting number since it wasn't on his policy or ID cards in his desk drawer.
We will find out what happens in our next post.
Tow Truck Insurance Louisville Kentucky — Don't Get Tricked!
Here is a sad fact: there are bad apples in every industry and the insurance business is no exception. Agents have been caught selling fake insurance policies, so you need to make sure you are getting what you pay for.
You can trust the agents of Pathway Insurance. We have a stellar track record of honesty and integrity within the insurance industry. We do not use dishonesty or tricks to entice customers into buying insurance.
In fact, we have produced a video series that addresses bait and switch insurance quoting that some of our competitors have engaged in. You can watch this video by clicking Bait and Switch Truck Insurance Quoting to learn more.
Call Pathway For Kentucky Tow Truck Insurance!
Our agents are standing by to help you find the best options for Tow Truck Insurance in Louisville or the surrounding areas. Why not call right now?
If you find our website after hours you can still send us your request for quotes 24/7 by clicking one of the links below for your nearby area: