Tow Truck Insurance Garland Tx – Find Great Rates and Service!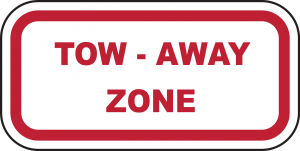 Are you the owner of a towing service, repair garage, or dealership? Are you on the hunt for better rates or more comprehensive coverage for your tow trucks, regardless of whether you are a fledgling business or a company with years of experience?
If you answered "yes" to those questions then you have come to the right place.
Pathway Insurance offers a wide variety of coverage options with affordable rates for Garland Tx Tow Truck Insurance, as well as Insurance for Tow Trucks throughout the state of Texas.
You can reach us by phone by calling 800-998-0662 any time Monday through Friday between the hours of 9:00 AM and 5:30 PM.
Our insurance agents would be delighted to assist you with insurance questions, clarifications, and quotes.
Alternatively, feel free to use our simple online quote form to request free quotes any time day or night by clicking on Garland Texas Tow Truck Insurance.
Tow Truck Insurance Texas – Claims Scenario Part Four.
If you've been following our multi-part insurance scenario series starring Billy Sandwichshort then you know that Billy has made a few big mistakes with his business insurance choices that have cost him dearly.
In last week's article Billy's insurance company denied his insurance claim because Billy had purchased a personal auto insurance policy in lieu of a proper commercial auto insurance policy for his tow truck.
As a result, Billy is now left to foot the bill for his own tow truck and sort out the repair costs of his customer's vehicle.
The Sandwichshorts are no quitters, however. Undaunted, Billy resolves to learn his lesson and get things right next time. He stomachs the bill for the damage to his truck, works things out with the customer who owns the battered car, and begins again.
Billy calls up his agent and makes a point to purchase a commercial auto insurance policy for his truck this time around. He's a little surprised by the price.
The agent suggests a number of optional coverage types that, in his opinion, would be a good idea to have for a business such as Billy's, but Billy declines; he doesn't have as much room in his budget as he thought, so he figures he can live with a no-frills policy.
Several months later, it's déjà vu all over again. While on a routine towing trip, Billy winds up in an accident that leaves his tow truck and another customer's vehicle badly damaged.
Though frustrated, Billy isn't too bothered. After all, he purchased a commercial auto policy this time. He's covered, right?
Find out in our next article.
Tow Truck Insurance Garland Tx – Call or Click Today!
Give Pathway Insurance a call today at 800-998-0662 for great options on Garland Tx Tow Truck Insurance, and remember that you can click on Tow Truck Insurance in Garland Texas any time to submit your information online.
We offer Texas Tow Truck Insurance in the following areas, as well:
Tow Truck Insurance Georgetown Texas

Cedar Park Texas Tow Truck Insurance

Tow Truck Insurance Pharr Texas

Mission Texas Tow Truck Insurance