Tow Truck Insurance Fort Wayne Indiana — New Program with Low Rates!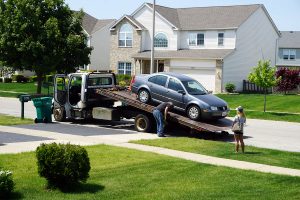 Do you need low rates on Tow Truck Insurance in Fort Wayne Indiana or the surrounding areas?
Your search is over! Call 1-800-998-0662 and speak to the licensed agents of Pathway Insurance right now!
Pathway Insurance offers super competitive rates for Tow Truck Insurance in Fort Wayne Indiana and throughout the state.
If it's after 5 PM Central Standard Time do not worry you can speak to a licensed agent right now!
Use our chat system up until 7 PM CST or up until 4 PM CST on the weekends for quotes or service on your policy if you are insured with our company.
Tow Truck Insurance Fort Wayne Indiana — New Rates.
It's tough to find good rates on Tow Truck Insurance in Indiana, would you agree with that? We are pleased to announce a brand-new program has been released by a company offering competitive rates in all 50 states!
To start the quote process call our office right now. If we are not available send your request for quotes using our online system by clicking any of the links below. Make sure to choose the link for the area closest to your business:
The most qualified tow operators will be those with at least 2 years of prior insurance, although some exceptions could be made in some instances.
The best way to learn whether or not your company would qualify for this new program is to give us a call or if it's after hours submit your information to us through our quote links that are listed above.
Let's now consider part seven of avoiding creative ways to buy Tow Truck Insurance.
Tow Truck Insurance Fort Wayne Indiana — Avoid Using

Creative Ways to Buy Tow Truck Insurance Part 7.
In our last article Stan Earnest, sales manager at XYZ Auto Insurance visits with Stephany Kowalski, a senior underwriter for the company and has her do a cross search for a potential customer insured by the company, after only a few moments Stephany finds the customer and Stan asks her if he can take her seat for a minute to check the file.
What does Stan find?
"Hmm that's interesting, it looks like there might be something to this, I see a Ford F150 that was added recently to Mr. Henderson's policy." Stan taps a few more keys on his keyboard and pulls up the request from the agent to add this truck.
Stan continues, "Well, well it appears the mystery is deepening here, it's listed an a pleasure only vehicle, says it's titled in the name of Ricky, doesn't have business use listed, not that it would because we don't offer commercial auto insurance, is this a mistake I wonder?"
Stephany offers to make a call to the agent and Stan authorizes her to do so.
In our next article we will consider what Stephanie discovers in speaking with the agent of record on this account.
Tow Truck Insurance Fort Wayne Indiana — Call Pathway Today.
Don't forget to call and speak with one of our agents to see if you may qualify for this brand-new Indiana Tow Truck Insurance program available in all 50 states.
Brand-new business ventures may not qualify for this program but other insurers will be interested in providing quotes for new business ventures.
Call 1-800-998-0662 to speak with one of our knowledgeable Commercial Truck Insurance Agents or if it is more convenient use our chat system that is available seven days per week.
One final method request quotes is to use our online submission system. Find the area closest to your business location, click that link, completed a few details, and a licensed agent will get back with you soon.
Below you will find the links: