Tow Truck Insurance Amarillo Tx – Why Should You Choose An Independent Agency?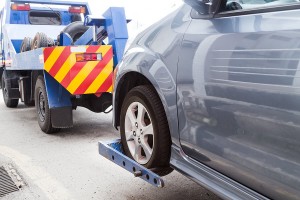 The reason shopping for Amarillo Tx Tow Truck Insurance via an independent insurance agency like Pathway Insurance is the smart way to shop for Commercial Truck Insurance is because independent agencies like ours have the ability to shop the market for the best prices and coverage being offered at any given time.
That is a significant benefit to you because it not only saves you time, it saves you money.
So why not call Pathway Insurance today to discover the rates that are available for your Towing Business?
Our toll-free contact number is 800-998-0662. Licensed agents will be happy to assist you by phone Monday through Friday between the hours of 9:00 AM and 5:30 PM.
If calling us by phone isn't your preferred method of contact, please feel free to click any of the following links to be taken to our quotes page where you can fill out your information for Texas Tow Truck Insurance quotes:
Tow Truck Insurance Texas – Claims Scenario Part Six.
Last time, Billy had just received notice from his insurance company about his latest insurance claims.
His commercial auto insurance covered the damage to his own tow truck but because he did not purchase optional Garagekeepers Insurance* the damage to his customer's vehicle was not covered.
After sorting out the financials with his understandably perturbed customer, Billy gets back to work.
Despite his recent setbacks, business has really been picking up lately. In fact, Billy starts to become so backlogged that he has taken to storing as many as four or five vehicles at a time on his property while he's working on other cars.
One evening, while Billy is asleep, a group of hooligans jump the fence around Billy's property and discover the parked vehicles.
Just for fun they smash all the cars' headlights and taillights and then run away before Billy has a chance to spot them.
Once again, Billy files an insurance claim for the damage to his customers' vehicles that have been vandalized.
Will Billy finally catch a break this time, or has he skipped out on important coverage once again?
Find out in our next article.
*Outside of Texas and Virginia, Garagekeepers Insurance is called On-Hook Coverage.
Tow Truck Insurance Amarillo Tx – We Look Forward To Speaking With You Soon.
Call us today at 800-998-0662 for some of the best coverage options on Amarillo Tx Tow Truck Insurance.
We also offer Texas Tow Truck Insurance in the following cities: