Tow Truck Insurance Plano Tx – Call Now for Great Rates!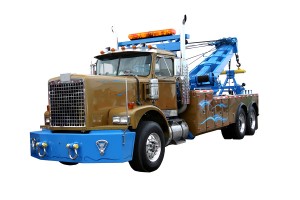 Are you searching for great service and rates for Tow Truck Insurance in Plano and the surrounding areas? Then look no further than Pathway Insurance.
At Pathway Insurance we provide top notch options for Tow Truck Insurance in Plano, Fort Worth, San Antonio, Dallas, Austin, Houston, and all over the State of Texas.
You can contact Pathway Insurance today toll free by dialing 800-998-0662 to talk to one of our experienced insurance agents.
Alternatively, you can also contact us by clicking on Plano Texas Tow Truck Insurance to submit your information to us online 24 hours a day, 7 days a week.
Some auto repair garages, or tow-only companies have a mistaken understanding about insurance – they think it covers everything! In reality insurance policies contain conditions and exclusions of coverage.
Let's consider another claims scenario right now.
Tow Truck Insurance Plano Texas – Claims Scenario.
Billy Sandwichshort is what you might call a back yard mechanic. He loves cars, and has always tinkered and dabbled with engines and car parts in his spare time.
On occasion he would offer to take a stab at fixing his friends' and relatives' cars for them at no charge, and over the years started to get pretty decent at it.
As he started spending more and more time doing car repair, he decided to start charging for it and treating it like a part time job. Though business was steady, Billy noticed that he would often lose potential customers to established repair shops as they offered their own towing service to get the broken down cars to their location.
After a couple years of saving, Billy goes out and purchases a used Ford F250 with a tow kit so he can pick up smaller vehicles.
He calls up his insurance agent to add his new truck to his personal car insurance policy. His agent asks Billy what he is going to do with his new truck and Billy honestly answers "I'm going to tow small vehicles to work on them at my house."
Billy's agent explains, "Billy you need to buy a commercial auto policy because a regular car policy will not cover you. Also, did you say you are fixing cars at your house? If so you need to get a business policy for that, too. Unfortunately we don't sell those types of policies. Let me get you a recommendation to another agent."
Billy calls the other agent and gets a BIG premium shock!
Wow, he did not expect his insurance rates to go up by 5 times for a small tow truck. Billy can't afford that, but just then he sees a commercial on TV. He calls them for a car insurance quote and doesn't think it's important to tell them about how he is going to use his vehicle.
To be continued in our next article.
Tow Truck Insurance Plano Tx – Call or Click Today!
We can help you get a great deal on Tow Truck Insurance in Plano Texas or any of the surrounding areas. Why not call us right now?
Our office number is 800-998-0662 or you can use our convenient online submission system to send us your request for quotes 24 hours per day by clicking on this link: Tow Truck Insurance Plano Texas.
Texas Tow Truck Insurance is also available in the following areas:
Tow Truck Insurance Laredo Texas
Lubbock Texas Tow Truck Insurance
Tow Truck Insurance Garland Texas
Irving Texas Tow Truck Insurance
Tow Truck Insurance Mesquite Texas