Tow Truck Insurance Crystal Falls Michigan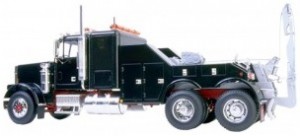 If you're searching for Tow Truck Insurance in Crystal Falls Michigan then look no further than Pathway Insurance. Call 1-800-998-0662 to speak with one of our licensed agents Monday – Friday 9am to 5:30pm or use our convenient online submission system by clicking on Crystal Falls Mi Tow Truck Insurance.
As a leading independent agency, Pathway Insurance offers competitive rates for Tow Truck Insurance in Michigan, Ohio, Indiana, Kentucky, Tennessee, Georgia, and Florida directly, as well as through our agent network in the remaining states.
Why You Shouldn't Buy Cheap Tow Truck Insurance in Michigan.
A cheap price on tow truck insurance premiums are understandably tempting to many companies seeking tow truck insurance, but don't be fooled. You could be caught in a hard financial situation sometime down the road when your claim is denied. We recommend looking into the affordable but much more reliable coverage solutions provided by independent agencies like Pathway Insurance.
Read the Fine Print on Limitations of Coverage Carefully.
It's important for a Michigan Tow Truck Insurance policyholder to be familiar with what is and isn't covered on their policy. All commercial tow truck policies contain conditions, terms, and exclusions of coverage that are slightly different than, say, a dump truck policy or an owner-operator policy.
The following is a hypothetical scenario involving repo work:
Randy's Repo Service is owned by Randy "Rest In Peace" Randilious. Randy gets a call one day about repossessing Jimmy Rustle's 2012 Honda Accord.
Apparently Jimmy is seven months behind on his car payment, and the financing company has finally decided to call in the debt.
Jimmy emerges from his home the next morning to find Ol' Randy putting the finishing touches on hitching the Honda Accord to his tow truck to be hauled off for good.
Jimmy Rustle feels a burning rustling in his jimmies at the sight of his precious car about to be taken away. He grabs his trusty brass knuckles and flies out the door.
Randy "Rest In Peace" Randilious stands a full head taller than Jimmy Rustle, but that doesn't stop Jimmy from screaming directly into his face in a blind rage. Jimmy demands that the car be unhooked immediately. Randy brandishes a copy of the repossession order and hands it to Jimmy. Jimmy tears it in half and flashes his brass knuckles, threatening to strike.
This could get ugly.
If you own a towing operation that does some repo work, what would happen in the event of a physical confrontation with a person whose property is being taken away? Would you be covered by your insurance policy or not?
We'll answer that question in a future article. For now, suffice it to say that knowing the ins and outs of your Mi Tow Truck Insurance policy would be helpful in this situation.
Crystal Falls Tow Truck Insurance Is One Call or Click Away!
Need better options on Tow Truck Insurance in Crystal Falls? Call 1-800-998-0662 and speak with the licensed agents at Pathway Insurance Monday through Friday.
You can also submit your request for a free quote online by clicking Commercial Tow Truck Insurance Crystal Falls Mi.
Licensed agents are available to provide quotes seven days a week.
We offer Tow Truck Insurance in Michigan, Ohio, Indiana, Kentucky, Tennessee, Georgia, and Florida directly and in the remaining states through our agent referral program.
Our tow truck program is also available in the following cities of Michigan:
Detroit Tow Truck Insurance

Grand Rapids Michigan Tow Truck Insurance

Warren Michigan Tow Truck Insurance

Sterling Heights Tow Truck Insurance

Tow Truck Insurance Lansing Michigan

Tow Truck Insurance Ann Arbor Michigan

Tow Truck Insurance Flint Michigan

Dearborn Michigan Tow Truck Insurance

Tow Truck Insurance Livonia Michigan